NTD Entrepreneurial Consultants
Nurture, Teach & Develop (NTD) Entrepreneurial Consultants and the IACTM Foundation merged in 2017 to form a united nonprofit organisation, called LIVE.
Their aim is to drive local and international humanitarian aid initiatives.
.
NTD is a registered nonprofit organisation (46-370-npo) based in Cape Town, South Africa – lead by Naomi Kieswetter, CEO.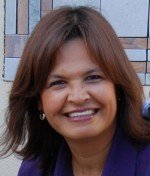 NTD was founded founded in 2007, inspired by the Chinese Proverb:
"Give a man a fish, and you feed him for a day. Teach a man to fish, and you feed him for a lifetime."
NDT's mission is to nurture, teach and develop future leaders and agents of change!
"We have no doubt that the facilitation of greater awareness and educating our next generation is the most effective vehicle for change!" Naomi Kieswetter
NTD aims to:
Unlock individual's own potential in sustainable ways that will bring about enduring change.
Evoke long term excellence.
Inspire, motivate, nurture and create.
Address critical social and economic issues.
Empower individuals and communities.
NTD's in-house trained coaches and social workers design and facilitate interactive programs:
Entrepreneurial Skills Development Program
Empowerment of Women and Young Girls
Various Coaching and Mentoring intervention programs
Creative Workshops for Unemployed Women
Various Fund Raising and Humanitarian initiatives
NTD offers the following basic services:
Learner-ship and Training programs
Facilitative development workshops
Coaching and Mentoring programs
NTD beneficiaries:
Those with extreme socio and economic challenges.
Children and learners in disadvantaged domestic situations.
Unemployed individuals of all walks of life.
Adults in disadvantaged situations with a strong desire to learn a new skill.
Empowering victims of domestic abuse.
One of NTD's current initiatives is to support the Starlights Creative Club in Cape Town.
Office address:
7 Wilmot Road
Tygerhof, Milnerton
7441
Cape Town
South Africa
Phone: +27 83 4002153
Email: ntdserv@gmail.com
Nonprofit organisation number: 46-370-npo