This page displays the humanitarian aid volunteers that are beneficiaries of the LIVE Foundation.
Anyone who freely provides their time and energy to help the needy may apply to become a beneficiary. 
The IACTM Approved Resources that have been wished for by the beneficiaries, for which we still seek funding, are listed alongside the beneficiary.
Gizem Kubilay is passionate about kids and has a background in Special Education (specialized in Education of Hearing Impaired). She is currently volunteering in Italy via the European Voluntary Service (EVS). Her goal as a volunteer is to help children to improve their English speaking and writing skills. Her vision is to reach as many kids as possible aiming to provide them with equal opportunities at the level of education.
Requested resources: Jumi – judo mind training, Meditation & Mindfulness course.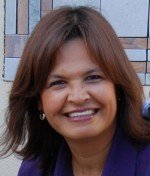 Naomi Kieswetter started Starlights Creative Club (SCC) in Cape Town to drive humanitarian initiatives with the purpose of creating joy in the hearts of those who are met with daily challenges; individuals in emotional and physical pain who often struggle to survive every day. SCC combines the efforts of a group of women, putting their hands together in labours of love, making items which have been crocheted, knitted and hand stitched. These items are handed over to orphaned children and the elderly in need.
Requested Resources: Visit the SCC page to see how you can support their current project..
Linda Mafu works for The Global Fund – addressing issues concerning people affected by AIDS, TB & Malaria.
Requested resources:
Authentic Self Empowerment training, Wellness Coach training, The Gathering retreat
.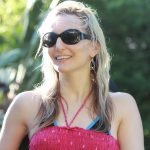 Marguerite Black is executive director of The Dandelion Initiative NGO who offer play therapy, creative arts therapy and trauma counselling to ill, disabled and disadvantaged children and teens in Cape Town. They focus on empowerment, self-esteem building and awareness raising.
Requested Resources: NLP Facilitator Training, Transpersonal Hypnotherapy Training

.
Jessica Dreamtime (Gird) is the Project Co-ordinator of the Midlands Meander Education Project (MMEP). The MMEP focuses on bring valuable life skills education into rural and township schools. Using a number of different teaching methodologies their team integrates theory with action and reflection to make learning applicable to real life. They also bring creativity, meaning and colour in to make learning fun.
Requested Resources:
NLP Advanced Facilitator Training, MSc in Transpersonal Psychology, Transpersonal Ecopsychology
.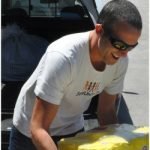 Brian Bergman gives yoga lessons to the inmates at high-security prisons around Cape Town. Founder of SevaUnite Prison Freedom Project, Brian's optimism and passion about the value and potential of yoga as a rehabilitation tool and encourages us to view prisoners differently; to see them as having the potential to emit great light despite the dark place they currently inhabit.
Requested resources:
Shamanistic Psychology, MSc in Transpersonal Psychology, Transpersonal Dreaming.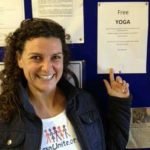 Leela Codron works with Brian Bergan – giving yoga lessons to the inmates at high-security prisons around Cape Town. Driven by a genuine need to engage with and assist those who need it the most, Leela has happily made it her mission to give of her time fully in service to others.
Requested resources:
Wellness Coach Training, Creativity & Transformation, Meditation & Mindfulness.
Mika Button is an IACTM Accredited Coach who offers her services for free to those who want coaching, but cannot afford it. She specialises in addiction issues and Authentic Self Empowerment. Mika is based in Pretoria, South Africa. Skype sessions available.
Requested resources: NLP Advanced Facilitator Training, Stress & Burnout Rejuvenation, Wellness Coach Training.
.
.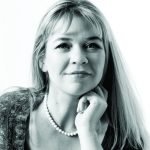 Liezl Kok works at Nobantu Charity Trust, where she provides training to youth living in the poor communities of South Africa. She has 14 years of experience as grassroots trainer, developer and mentor. She aims to inspire the poverty stricken youth to help themselves, and move from dependency to dignity.
Requested resources:
ASE Mini-Course, Authentic Self Empowerment, Coaching – Hennie Geldenhuys.
.
.
Deon Wood works at Integrity Swaziland who's aim is to encourage and guide Swazis to an `authentic` and a more independent seeking of information, in order to create a functional and rewarding life through self creation and personal passion.
Requested resources: still to be selected.
.
This initiative of the LIVE Foundation is relatively new, which is why there aren't yet many beneficiaries featured on this page. We hope to support many more humanitarian aid volunteers and showcase more sponsors soon.
(LIVE is a registered Nonprofit Organisation in South Africa: 46-370-npo)