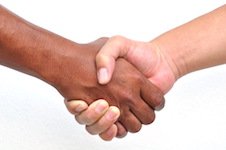 IACTM provides accreditation to ethical and authentic professionals in the fields of coaching, therapy, mentoring and training.
The IACTM accredited professionals are endorsed and supported, as well as showcased on this website's Directory. We also nurture their ongoing development in order to maximise the value that they have to share with their clients.
IACTM Accreditation is managed and administrated by an independent self regulating body of experienced coaches, therapists, mentors and trainers of these respective professions. Feedback from our accredited members and partners is pivotal in how our organisation operates and evolves. IACTM's reputable Board of Advisors also plays an integral role in the organisation's structure and management.
To find out about the IACTM accreditation benefits and criteria, please visit the following categories: